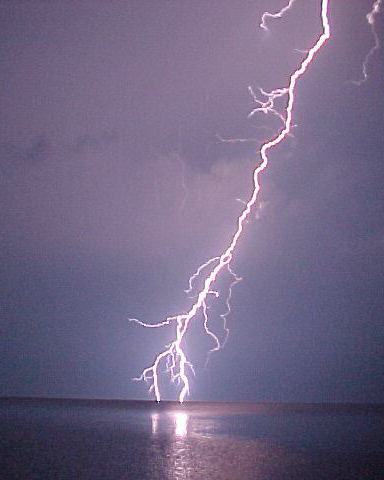 Ok I own up, I didn't take this photo. But I wanted to put it up
because I really like it.
Bill VanEe is the proud owner of this photo and he took it on
his "newly acquired Sony MVC-FD71 digi cam" on the 27th of
September this year. He thinks the lightning strike was only about
300 metres away (I don't think I'll argue with him on that one!)
He mentions that it was taken in Pultneyville, NY looking north
across Lake Ontario about 39 miles east of Rochester, NY.